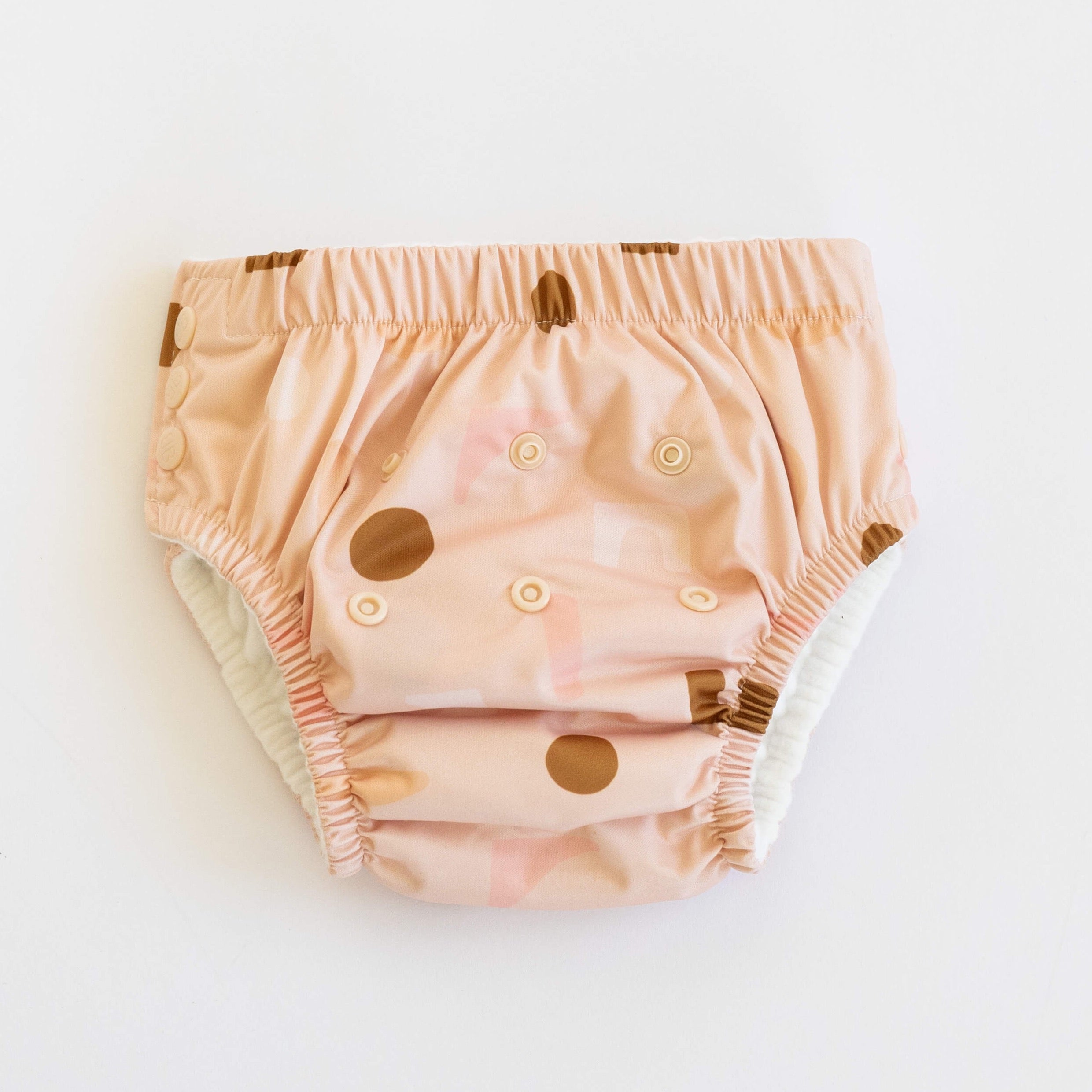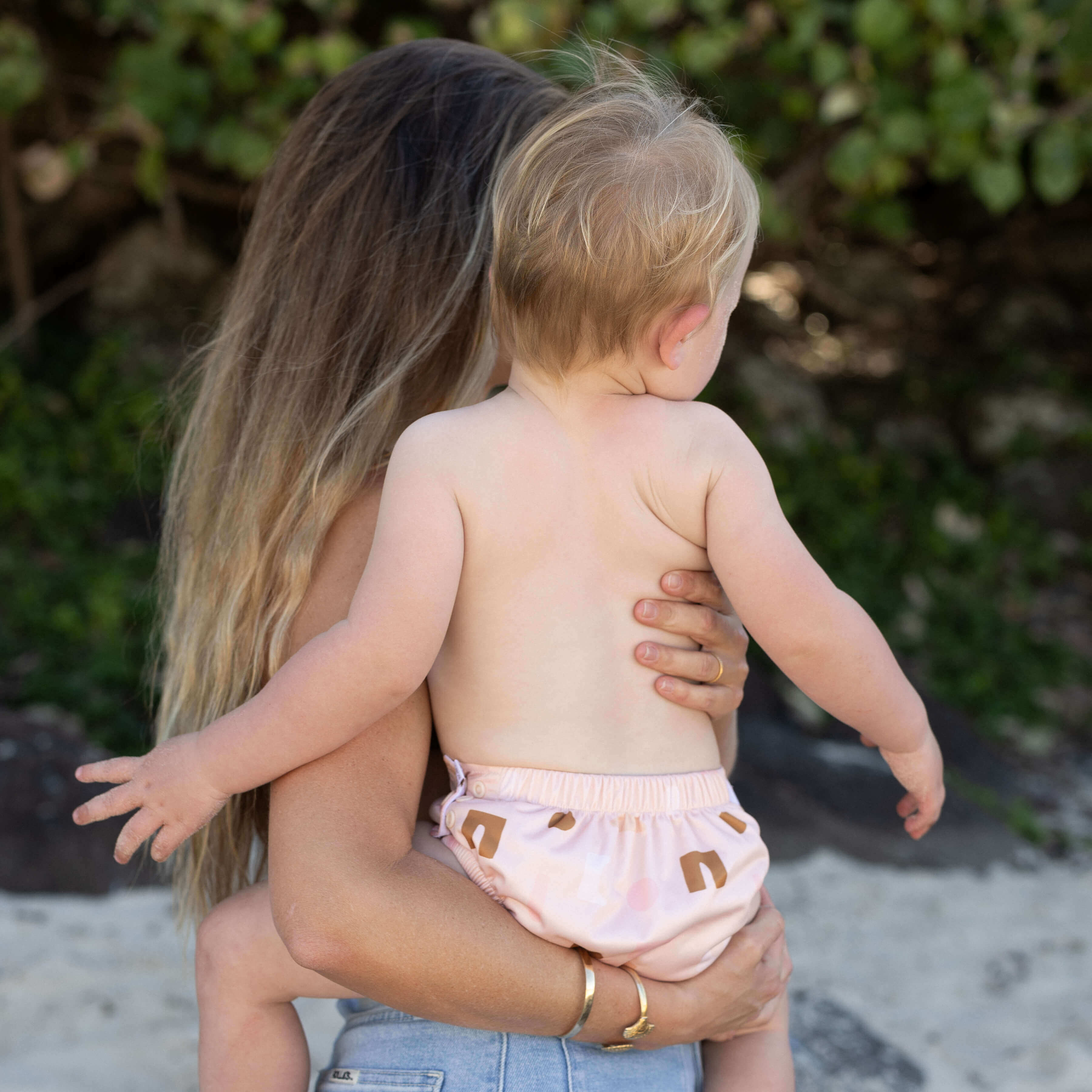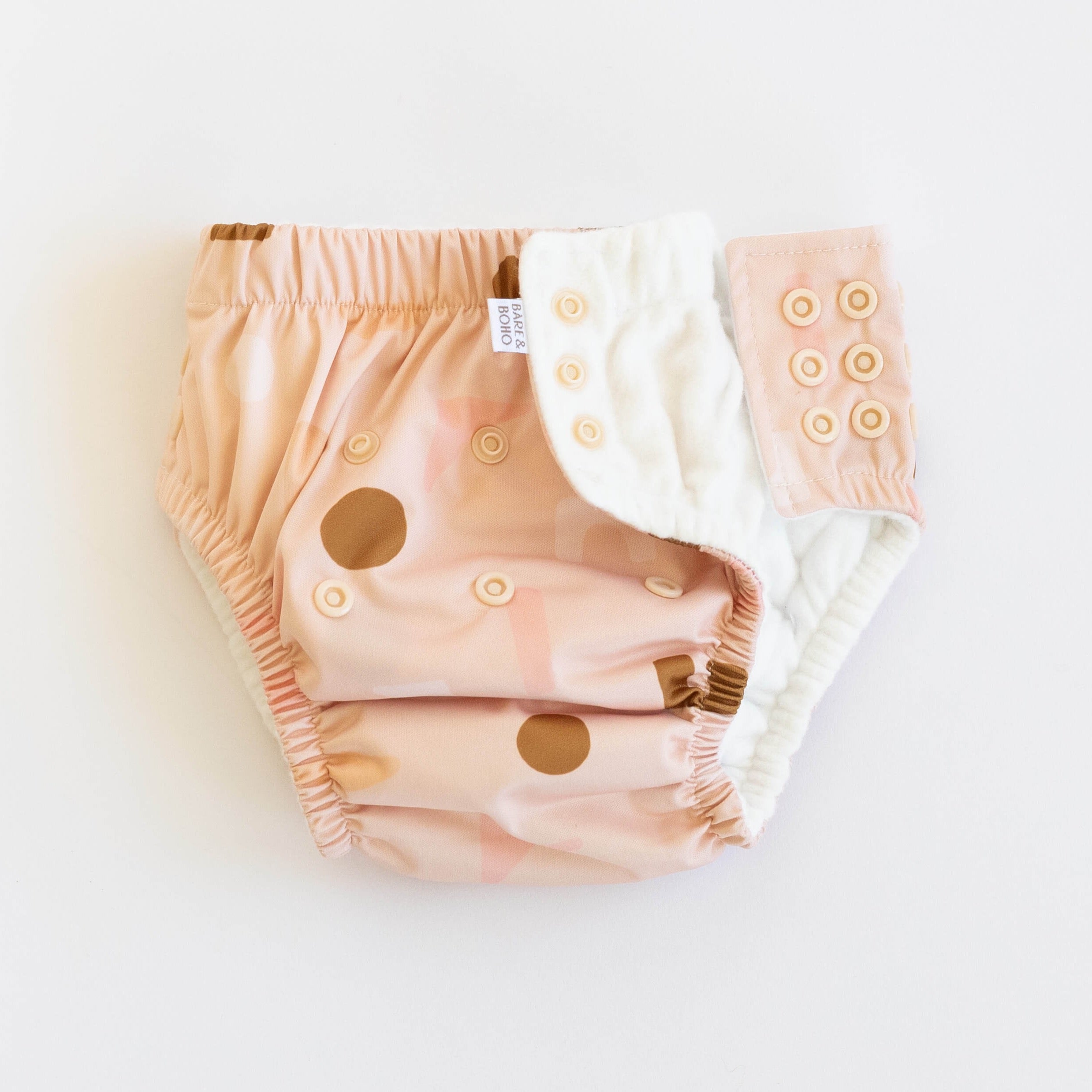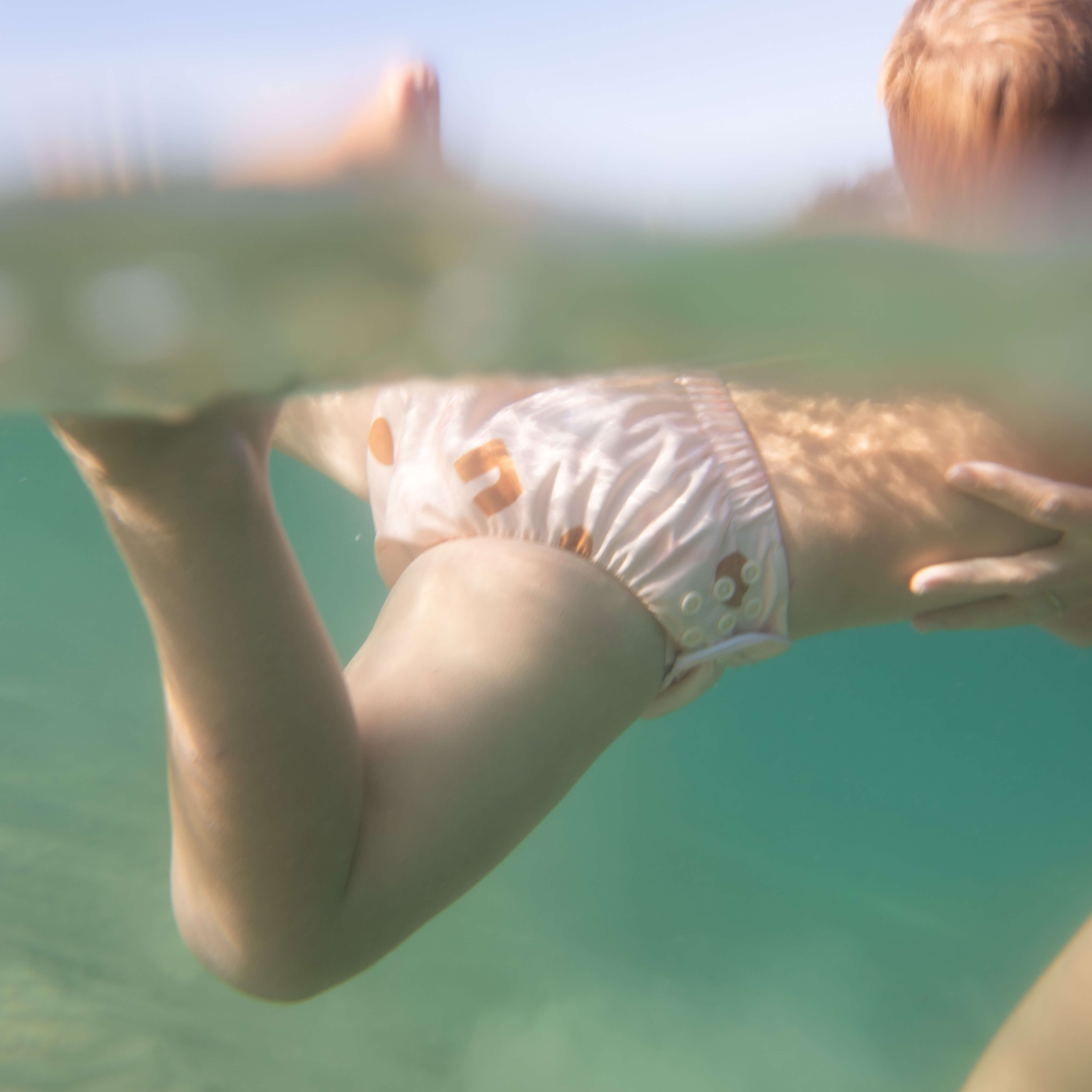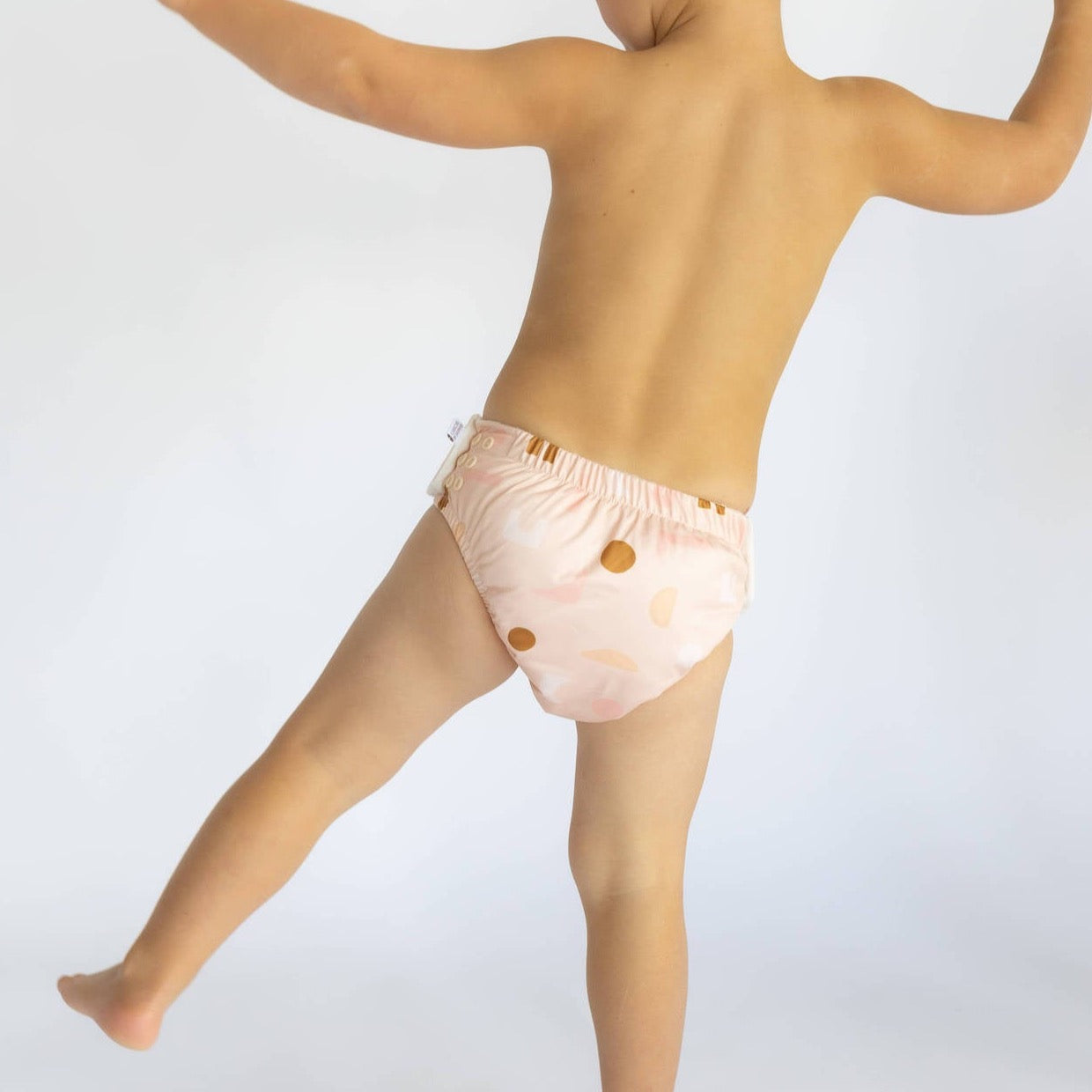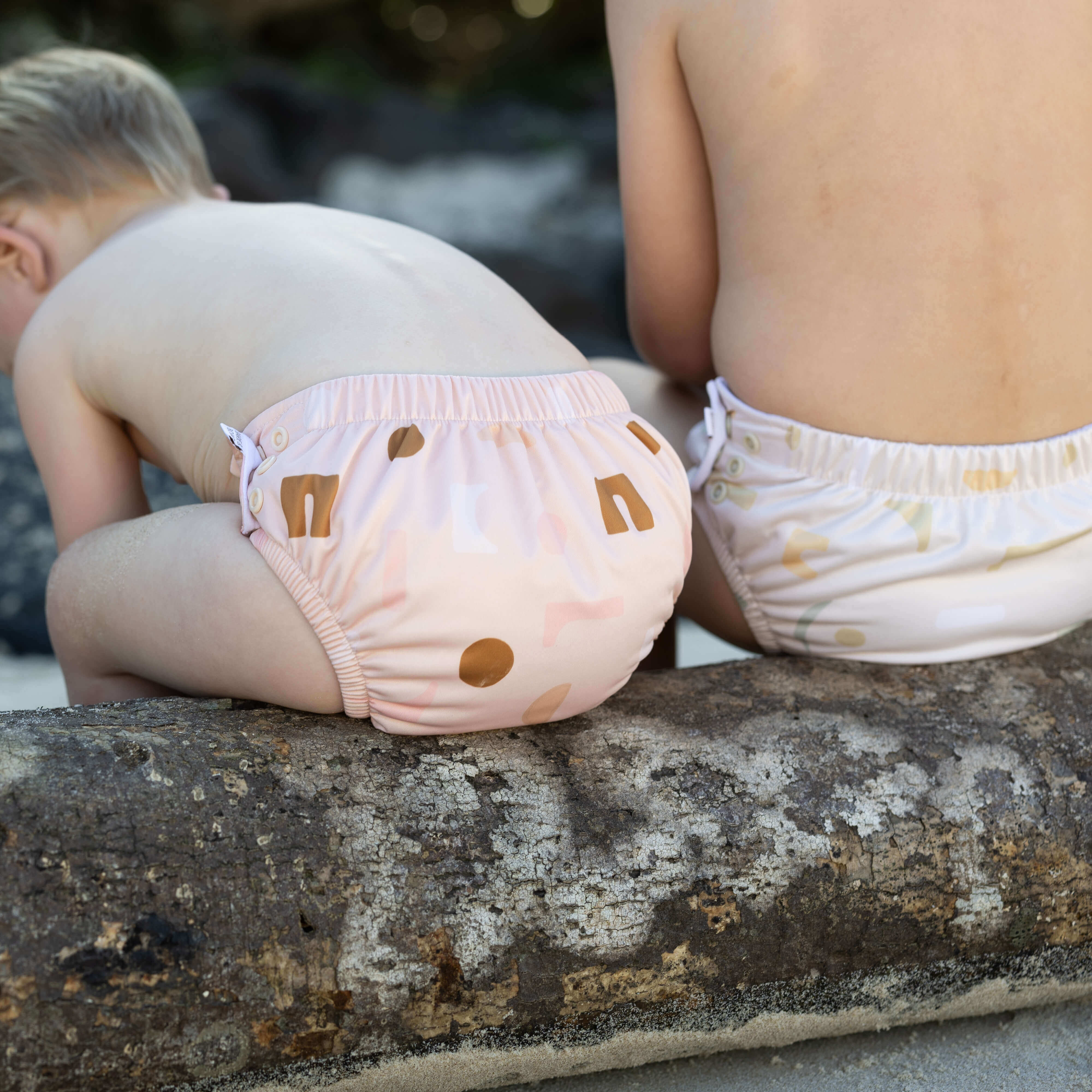 Reusable Swim Nappy | Blush Shapes
---
Introducing our innovative Reusable Swim Nappy - the perfect solution for stress-free and eco-conscious water adventures with your little one.
Experience worry-free water play and make an eco-conscious choice with our Reusable Swim Nappy.
Made from recycled polyester created from salvaged ocean bound plastic, our swim nappies are multi size, meaning they will grow with your child! Snaps on the side and in the groin, allow the swim nappy to be customised in fit. The snaps on the side, also mean easy changing and removal.
Feature single leg gusseting around the thighs and tummy, our swim nappies provide just enough seal to contain solids, without worrying about the swim nappy collecting too much water and weighing bub down. The tummy band is wide and comfortable against your child's skin.
Swim Nappies are chlorine and salt water friendly.
Designed for weights 15kg+.
Need Smaller? Head to our  toddler reusable swim nappies for bubs 5-14kg

---
---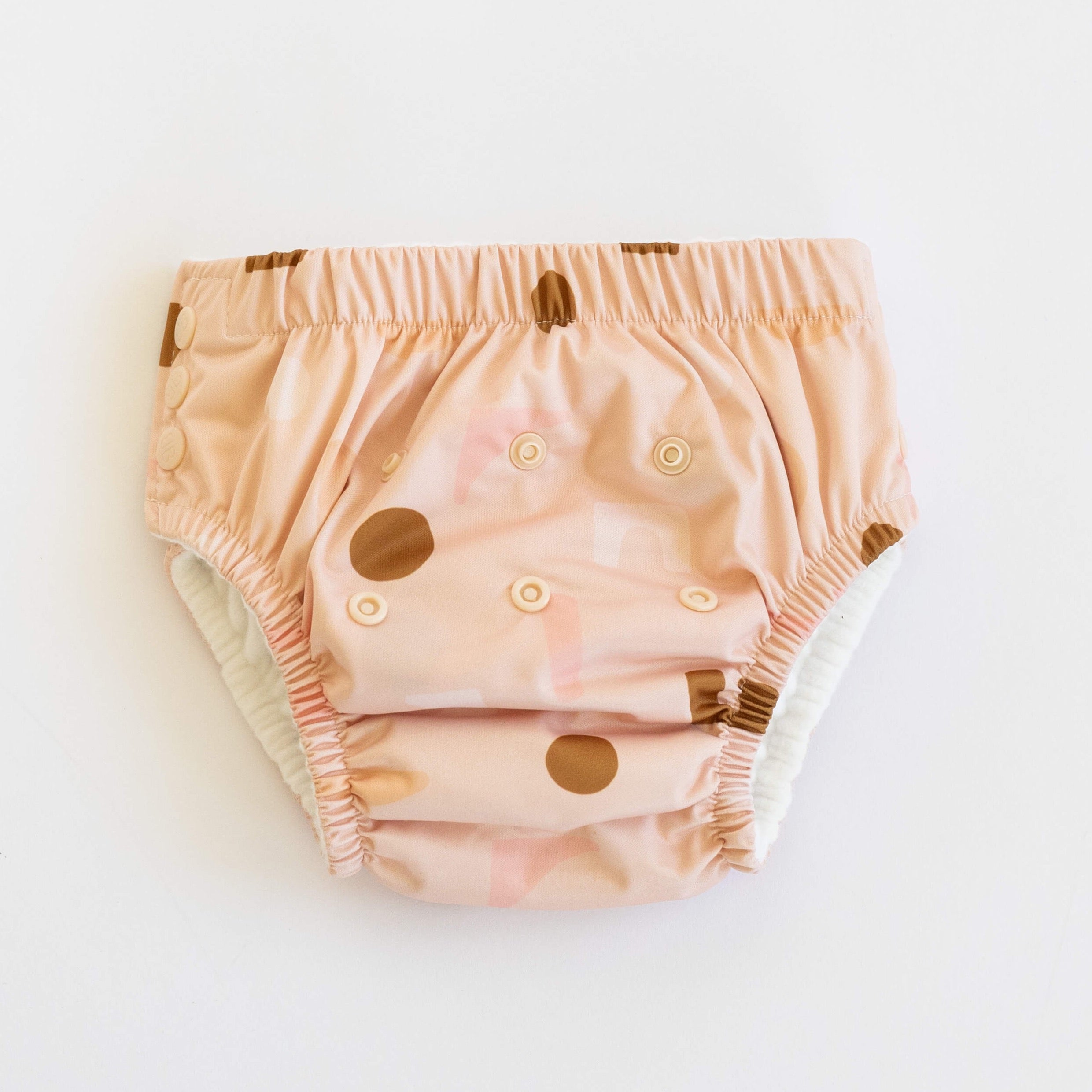 FAQ
Designed to contain any surprises that may try to escape during water play!
Easy to wash and super quick drying! You can wash soiled swim nappies with your household laundry or cloth nappies.
The BEST part, no need to throw away your wet swim nappy after your little one's lesson or beach venture!
How many swim nappies will I need?

We recommend having 2-4 swim nappies if you wish to have back-ups for if your little one soils a set.
What is the difference between a swim nappy and cloth nappy?

Our swim nappies are not designed with any added absorbency, as they will become too heavy in the water for bub - with the danger of weighing them down. So they will not replace your regular cloth nappy but are purely for water-play.

They are designed to be lightweight, with leg gussets to safely contain number 2's, but allow for water and urine to flow through. Whereas, our cloth nappies feature double-gussets which add extra leak protection.
What type of water can the swim nappies be used in?

Our swim nappies are both chlorine and salt-water friendly.