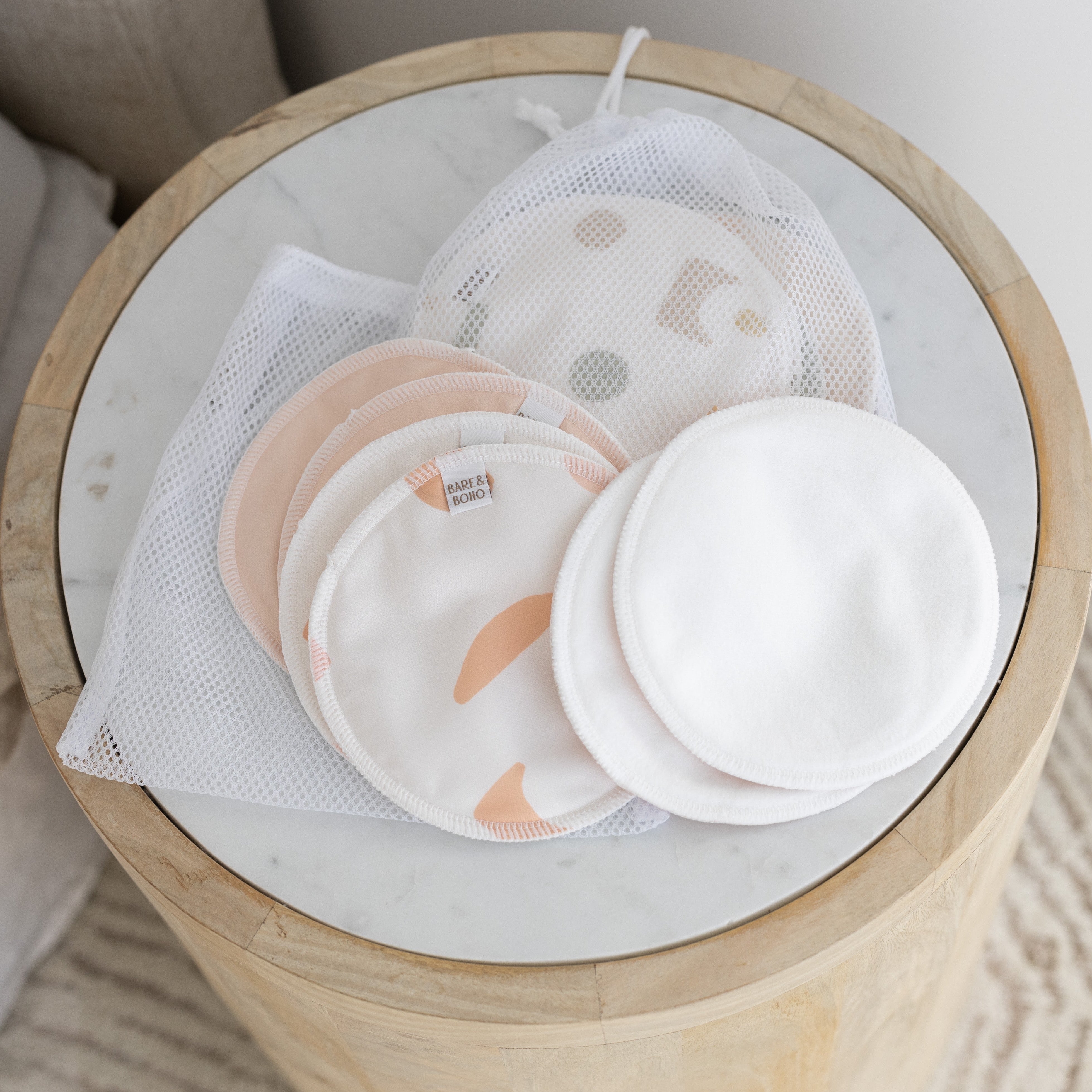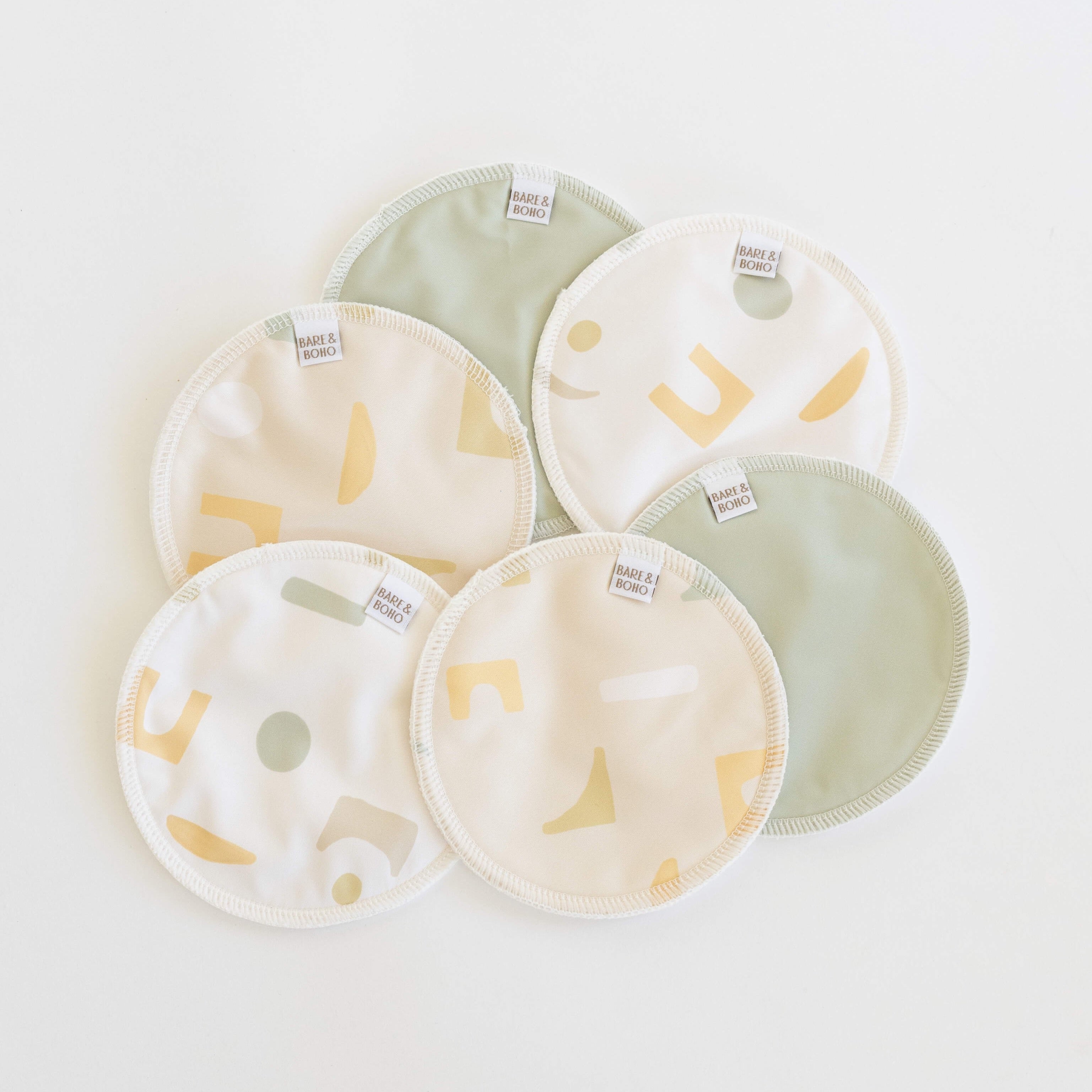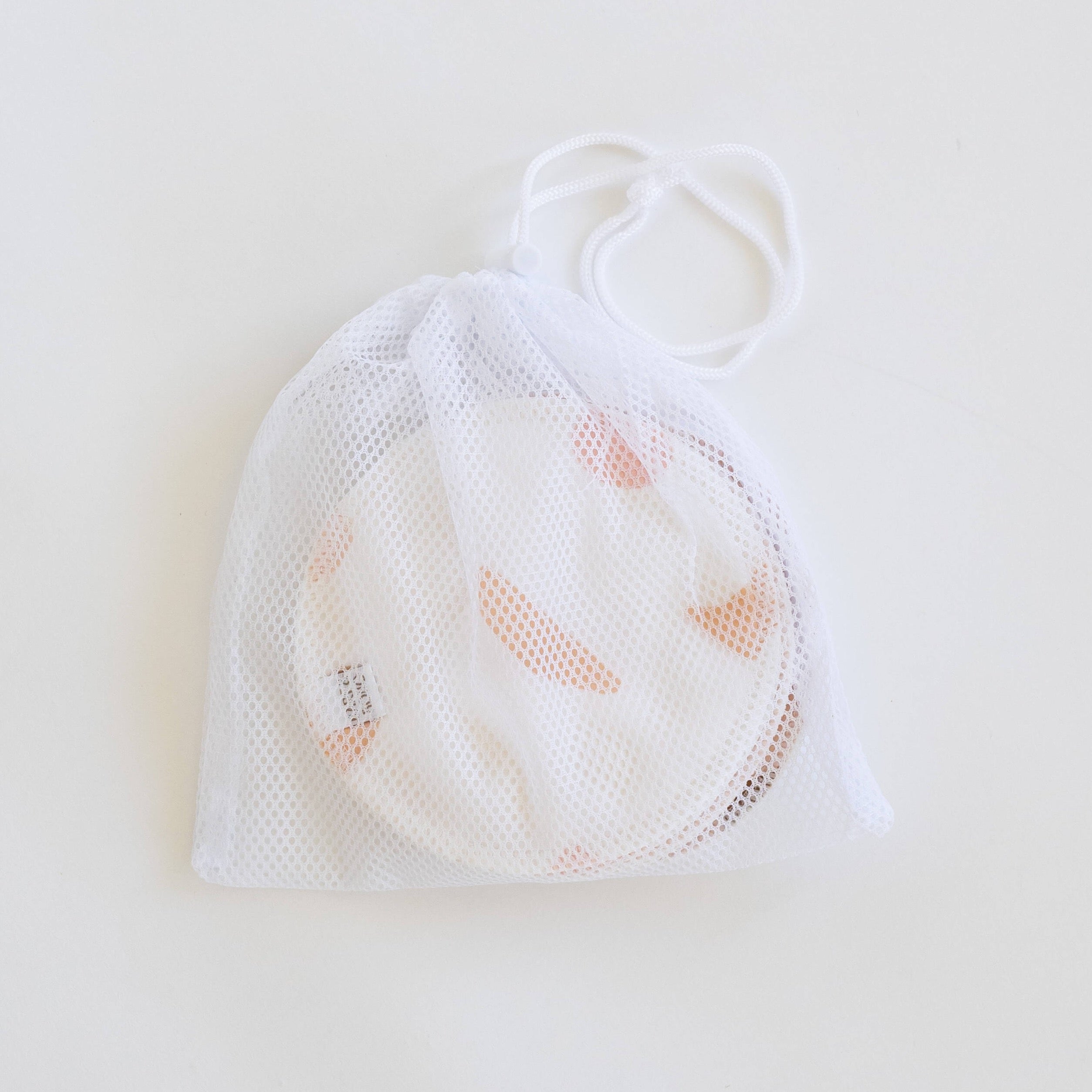 Reusable Nursing Pads | So Sage
---
Experience the comfort and sustainability of our Reusable Nursing Pads. Created to support your breastfeeding experience, these pads offer a reliable solution to nursing-related leaks while minimizing your environmental impact.
Our breast pads offer a reusable alternative for containing pre and postpartum leakages of fluids and milk. They act as a soft pad to assist in soothing sore and cracked nipples, and work well with nipple balm.
Each pad is made with post-consumer recycled polyester that creates a wonderful water-resistant barrier between clothing, so as to avoid any leakage being visible through clothing. The absorption is due to each pad featuring three layers of soft, bamboo-cotton fleece.
Included in the set is a reusable mesh wash bag; perfect for separating reusable nursing pads within a load of laundry.
For storage when out-and-about, our water-resistant wet bags are ideal for your breast pads.
Each breast pad set includes:
3  pairs of washable breast pads
1  mesh wash bag
MEASUREMENTS: 13.5cm diameter
---
---
FAQ
Using reusable breast pads, can potentially save upwards of 1000 disposable pads used per child, based on the average mother requiring 8 changes a day for 3 months!
Our reusable breast-pads are an essential accessory for any mother and given their organic cotton lining, they are wonderfully soft.
How do I use my nursing pads?

Simply place a pad in your bra against the nipple, to absorb fluids.

For cracked/sore nipples, apply nipple balm/oil first and then apply pad- this helps to avoid the pads sticking to torn nipples.

Due to the waterproof backing you can rest assured that fluids won't leak through to your clothing.

When the pad is heavy with fluid, place used pad in dry pail, ready for your next laundry load and use another pad. We recommend washing daily-second day.
How do I wash my nursing pads?

Our Breast pads are completely reusable, washable, and eco-friendly. Designed to be used multiple times and washed with general laundry in the wash-bag provided or can be washed alongside your cloth nappies.

We recommend washing 40-60 degrees alongside your nappies. Tumble suitable on low or delicate, but line drying in direct sunlight with the organic cotton facing upwards is best. 

We recommend stretching the pads when wet to ensure they dry to shape, as organic cotton can shrink when wet.
How many pairs of nursing pads will I need?

We recommend changing your breast pads every 2-6 hours, and they can be washed alongside your general household laundry or with your cloth nappies every 2-3 days. 

We find 3-9 pairs is an ideal starting point.