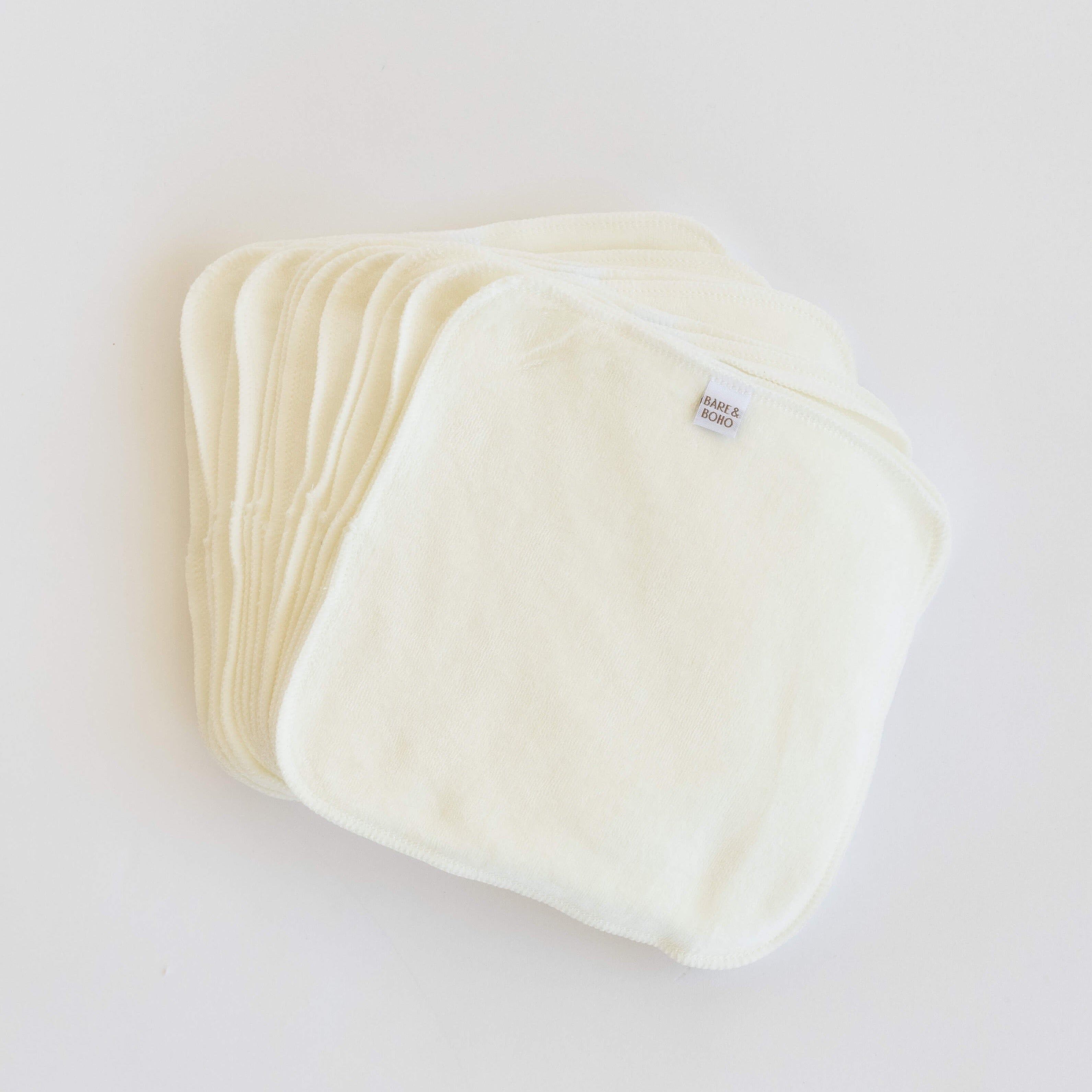 Reusable Cloth Wipes | 15 Pack
---
Introducing our Reusable Cloth Baby Wipes - Designed to enhance every diaper change and cleaning routine, these cloth wipes offer an eco-friendly alternative that's as kind to your baby as it is to the environment.

These wipes are a versatile addition to your parenting toolkit. Use them for diaper changes, cleaning hands and face, wiping up spills, and even during bath time. Their functionality knows no bounds.
Each wipes set includes 15 Cloth Wipes.

Our cloth wipes feature high quality and super soft, bamboo-velour, making these an ideal solution for sensitive bottoms.
Our wipes are durable, reusable and machine washable, making them a cost effective investment and alternative to buying disposable wipes.
Wipes can be prewet before using, via storing damp everyday of use, fresh and ready for the day's nappy changes. Or, simply rinse a dry wipe under the tap prior to nappy changes.
When looking for ways to store the wipes when out-and-about, or for daycare and travel, head to our Reusable Wet Bags to select a water-resistant storage solution.
Dimensions of each wipe are generous, at 20cm x 20cm.
---
---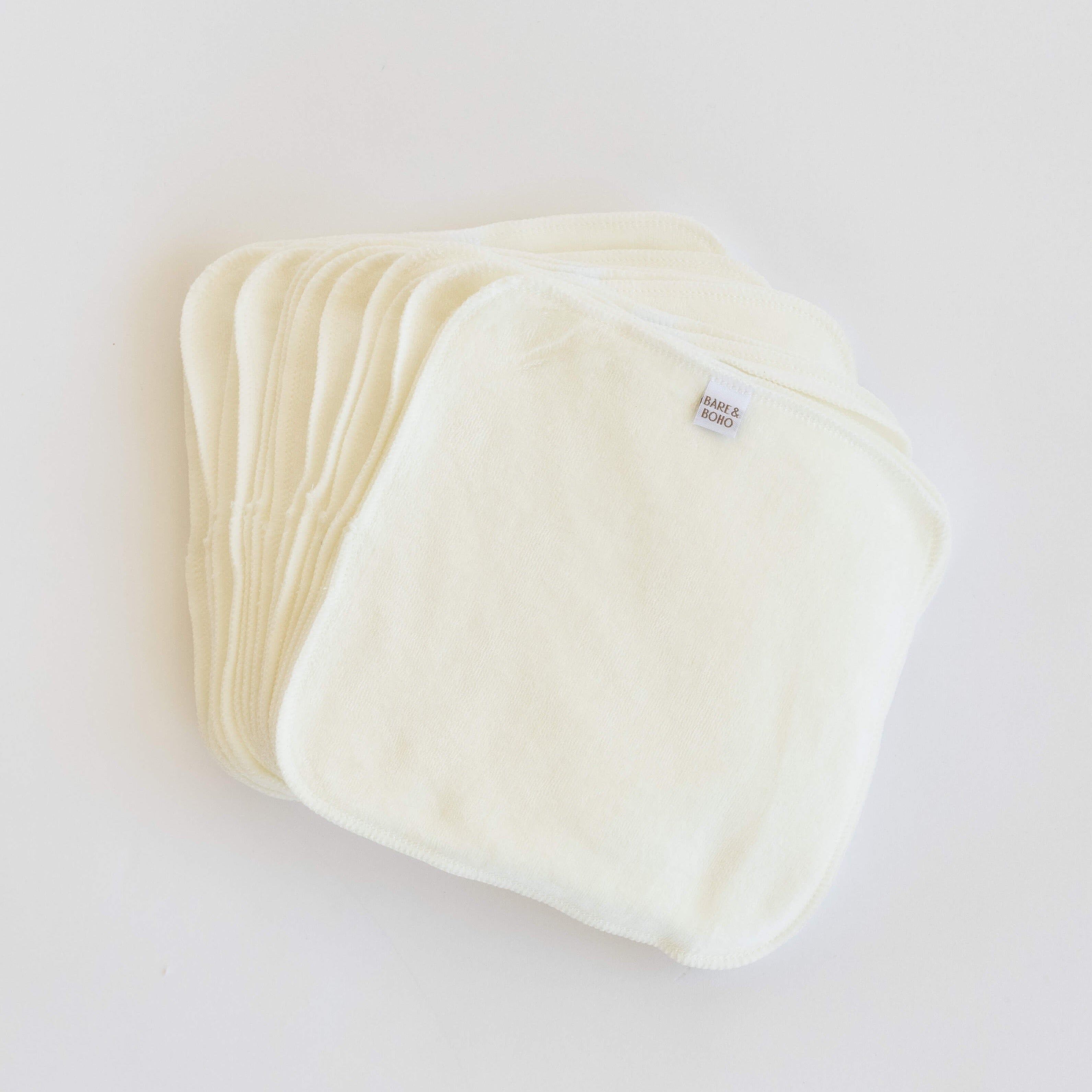 FAQ
Reusable wipes are among the top three must-haves when prepping for a baby, alongside cloth nappies & wet bags!

They're seriously the gift that keeps on giving - saving your household budget hundreds over the course of your parenting years, as well as keeping excess waste out of landfill or waterways!
How many wipes do I need?

The ideal recommendation would be 20-30 wipes if washing every 2nd day. More may be needed if sending wipes to day care, or if you plan on keeping a wipes set in other locations such as your car/nappy bag. 

You will require 1 wipe per soiled nappy and 2 per nappy change. You can also fold the wipe over and reuse if not heavily soiled.
Whats the best way to use cloth wipes?

Simply wet a wipe under your tap before changing or keep a day's worth wet in a container on your change table.

Otherwise heavily dilute your natural baby soap solution in a spray bottle, to spray bub's bottom & wipe.

1 wipe= 1 pooey change in most cases! (Teething explosions included!)
How do I minimise stains on my wipes?

If you follow our recommended nappy washing guide, your wipes should not hold on to any heavy markings. We recommend dry-pailing your wipes until wash day and wash as you would your nappies (40-60 degrees via two cycles). 

Otherwise for heavy soiling on your wipes, simply rinse and strain under the tap, before dry pailing.
This product is rated 5.0 of 5.0 stars.
It has received 20 reviews.