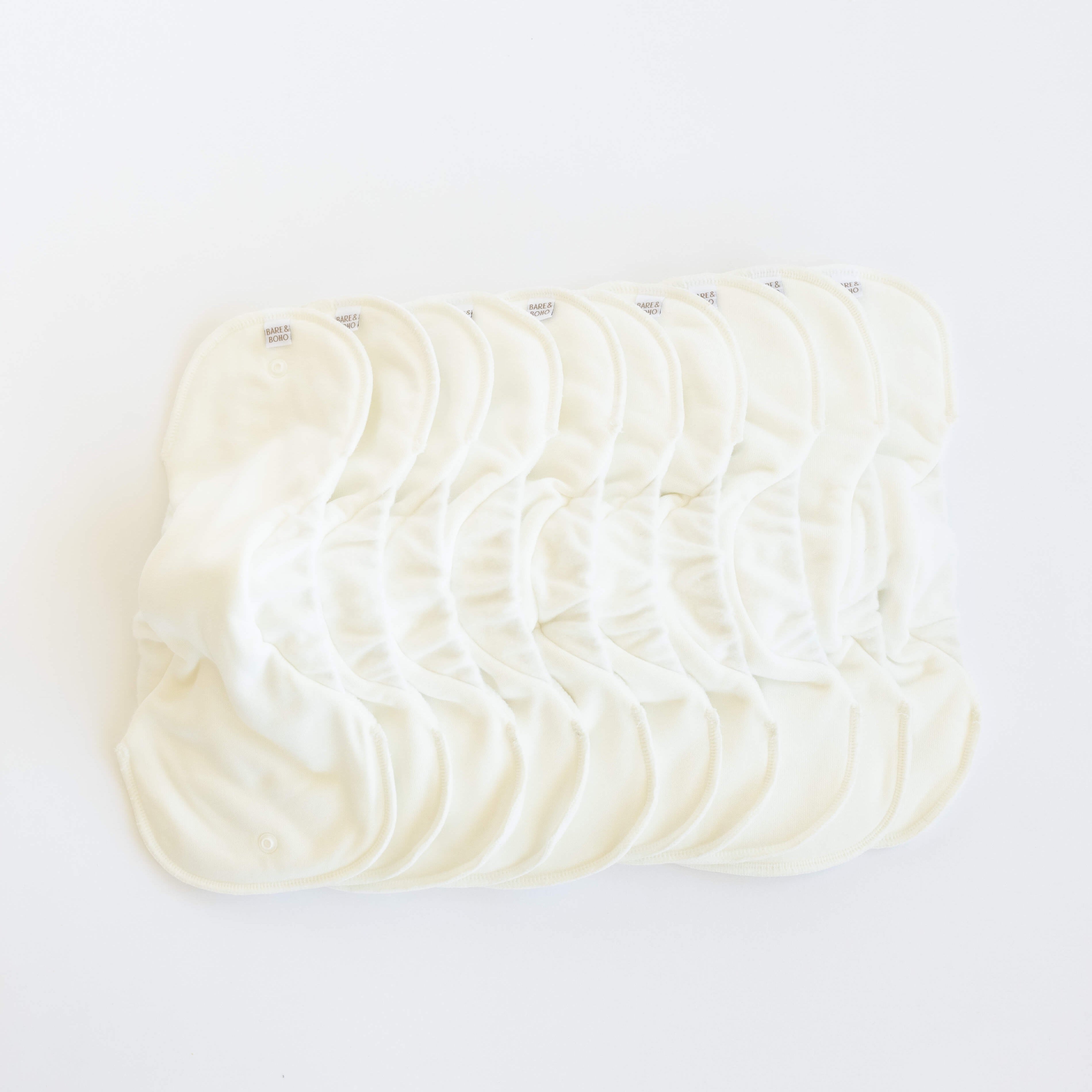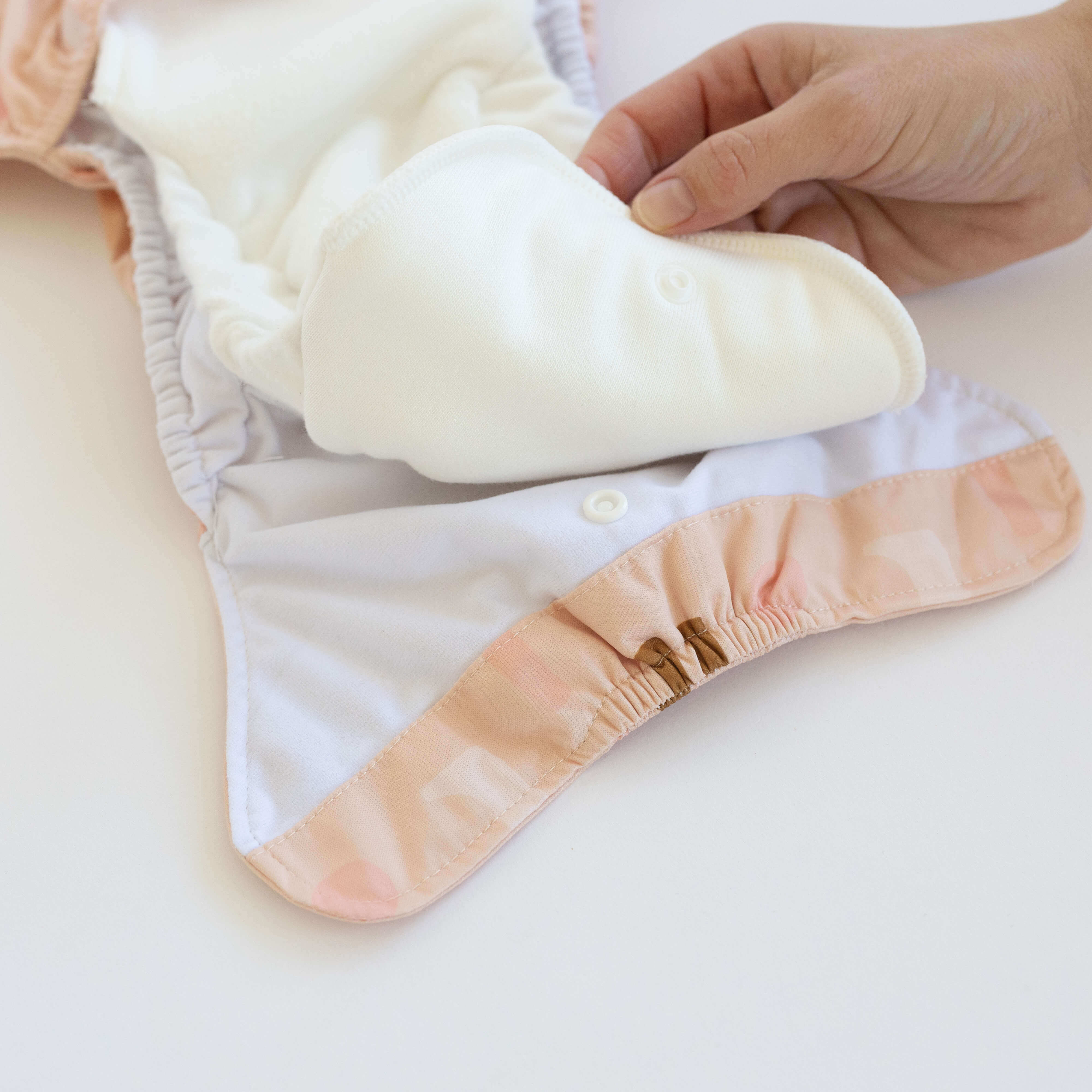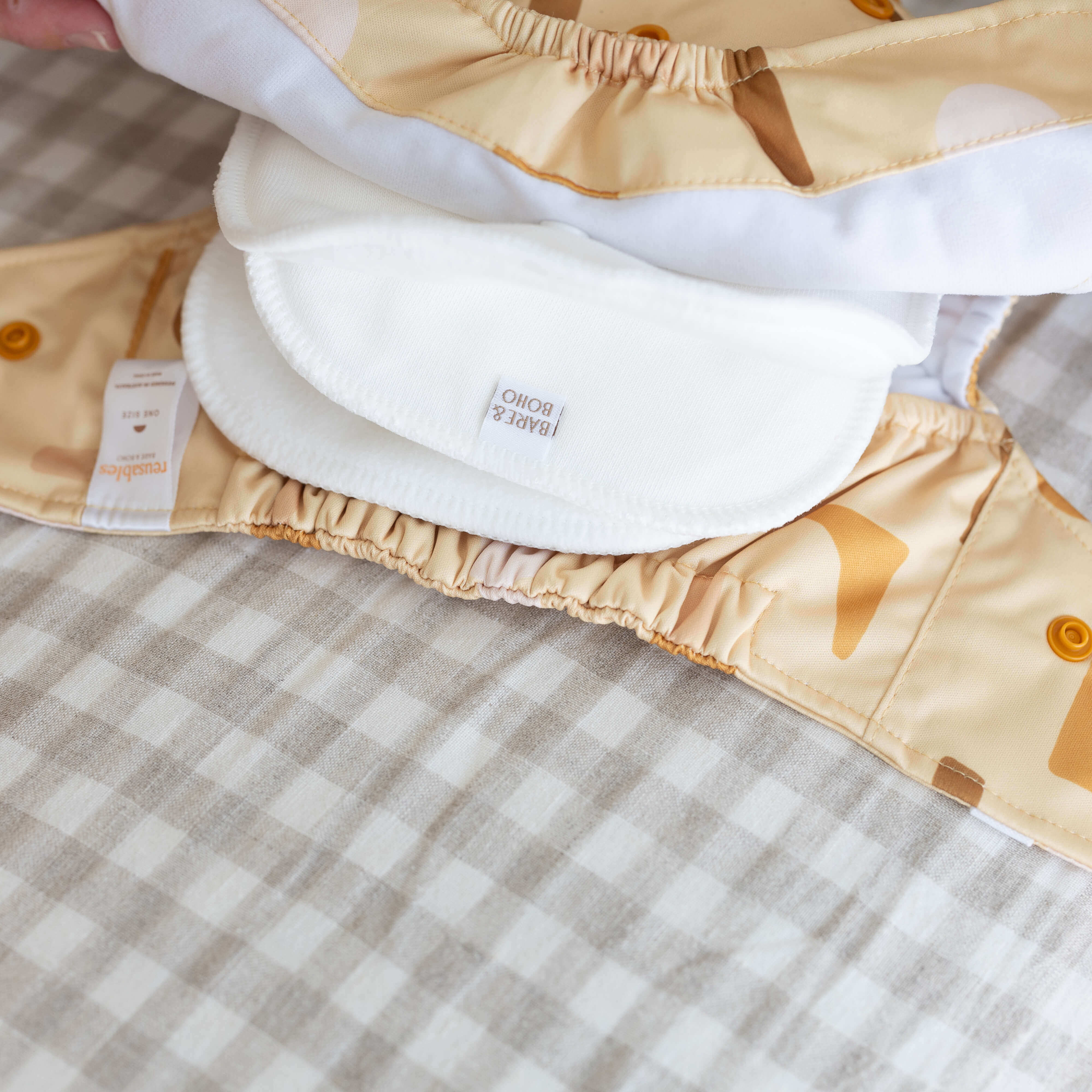 Nappy Insert Kit | 10 Pack
---
Introducing our Reusable Nappy Inserts - the innovative solution designed to maximize comfort, absorption, and sustainability for your baby's diapering needs.
Our one size inserts, are well suited to growing babies and toddlers, ensuring there isn't too much bulk around their body so they are able to move and play as they need. Our inserts feature a wider end, and a slim end, providing caregiver's the option to customise the fit depending on where the child wets most.
Each Kit includes:
10 Reusable Nappy Inserts
Our new 2.0 Nappy inserts, now feature five layers of absorbent bamboo-cotton fleece. Our cloth nappy inserts are perfect for use inside both the Soft and Flexi Bare and Boho Covers. Each insert features elasticated gusseting around the inner thigh, which cups the groin and provides maximum protection.
Each insert features an inbuilt top lining of stay-dry, stay-soft material, that is designed to wick moisture away and keep the bottom feeling soft between nappy changes.

---
---