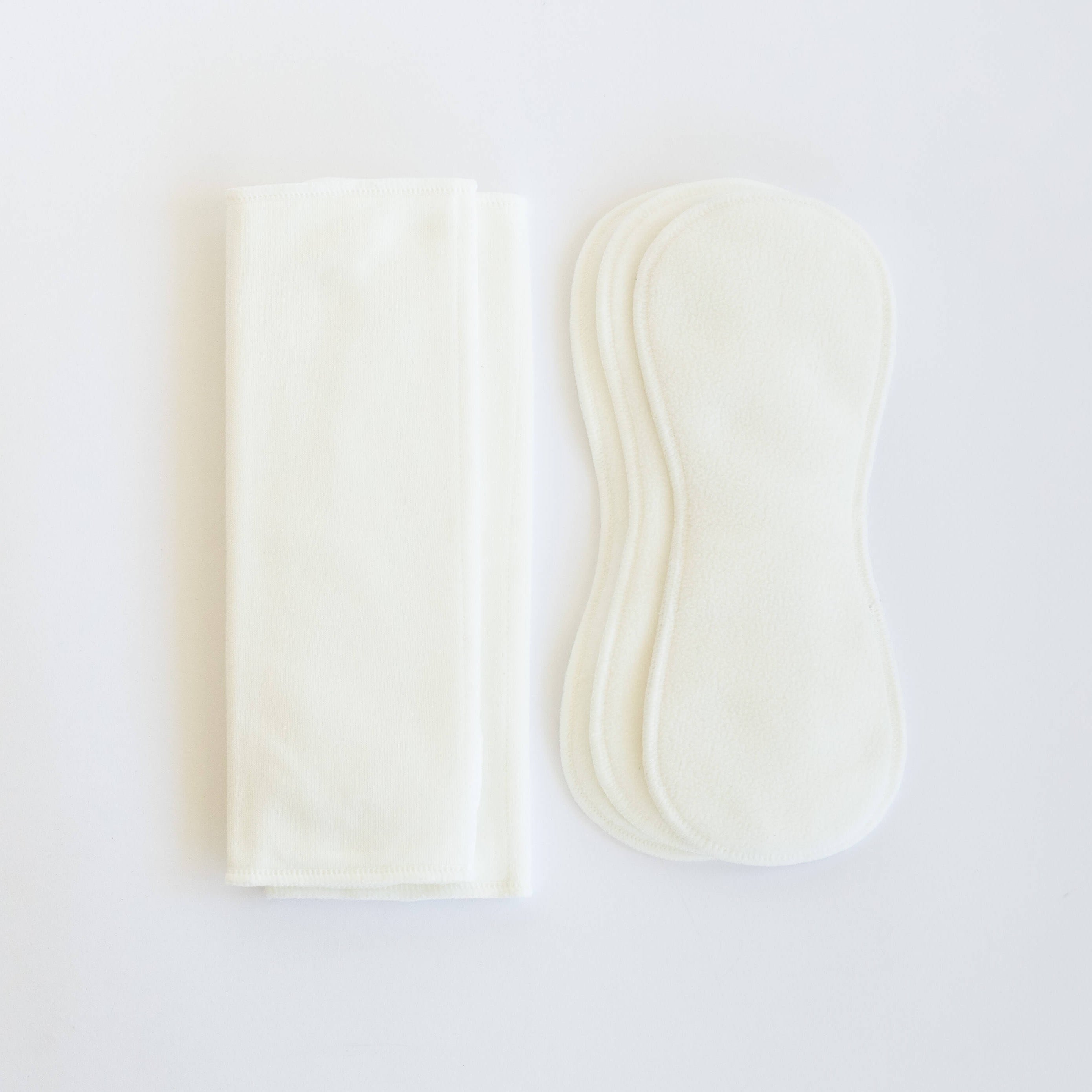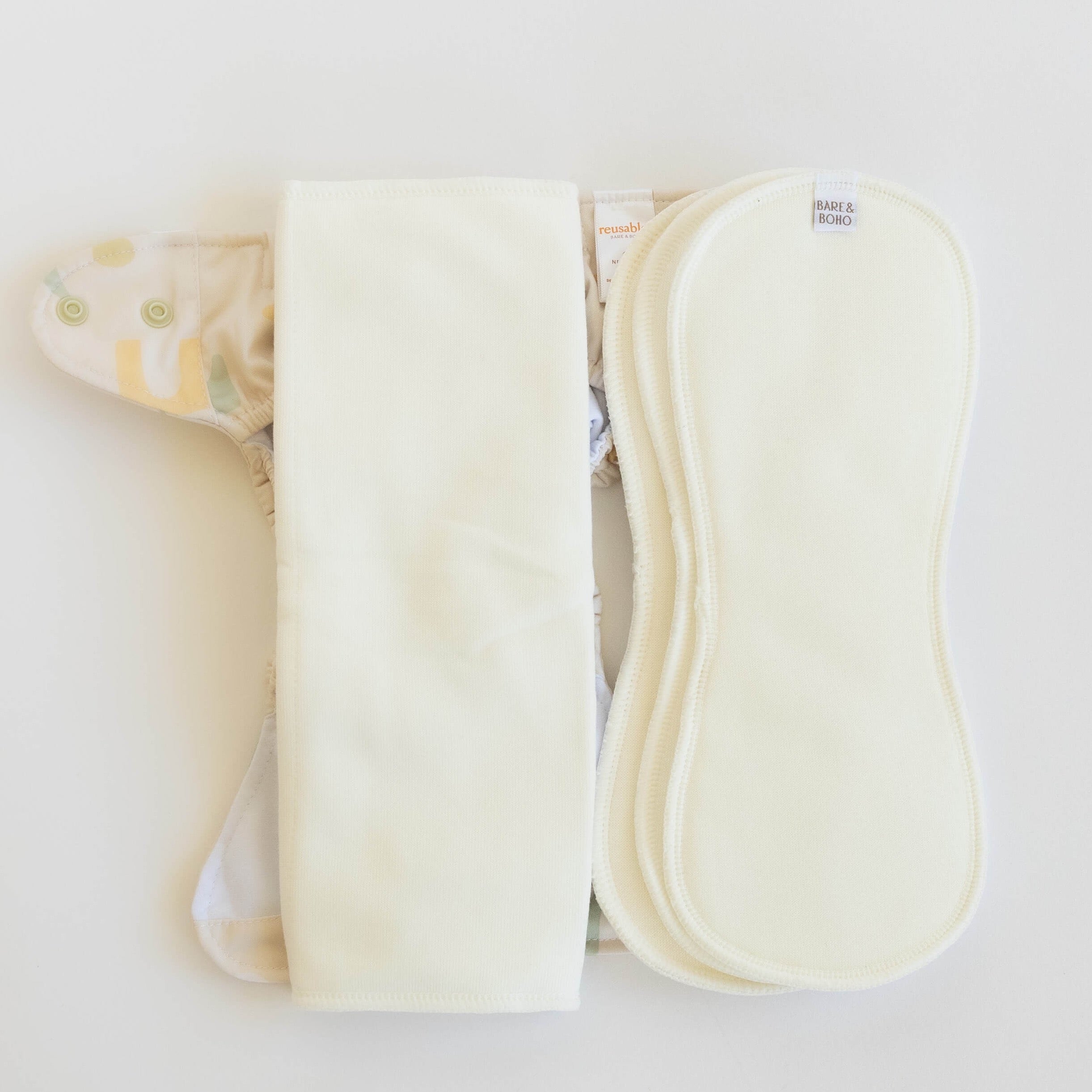 Nappy Booster Kit | 5 Pack
---
Introducing our Reusable Nappy Boosting Kits - the ultimate solution for enhancing the absorbency, performance, and longevity of your cloth diapers. Carefully designed to provide customizable and sustainable diapering options, these boosting kits empower parents to cater to their baby's needs while minimizing their environmental impact.
Each Kit Includes:
3 Reusable Boosters
2 Reusable Trifolds

Our Boosters feature three layers of bamboo-cotton fleece and have an inbuilt stay-dry, stay-soft top lining.  Each booster is contoured to shape well around the inner thighs, helping to avoid leakage. Our boosters are ideal for heavy wetters, as well as adding length to your nappy changing timeline throughout the day by furthering the absorption of the nappy.
To use, simply lay the booster over the insert or the booster can be folded in half, and placed at the front of the nappy for boys. Boys generally wet the front.
Our Trifolds feature 3 thirsty layers of bamboo-cotton fleece, which when folded thrice, create the ultimate thirsty absorption pad for your nappy. Trifolds are designed to be folded, so although thirsty, the fit will remain slim and snug in the nappy. Our trifolds can be used solely inside the nappy as an alternative to the insert, or you can use alongside your insert or booster as a thoroughly absorbent combination.
Each trifold features snaps on either end, of one panel of the trifold, allowing trifold to be snapped in to nappy cover if wanted.
---
---