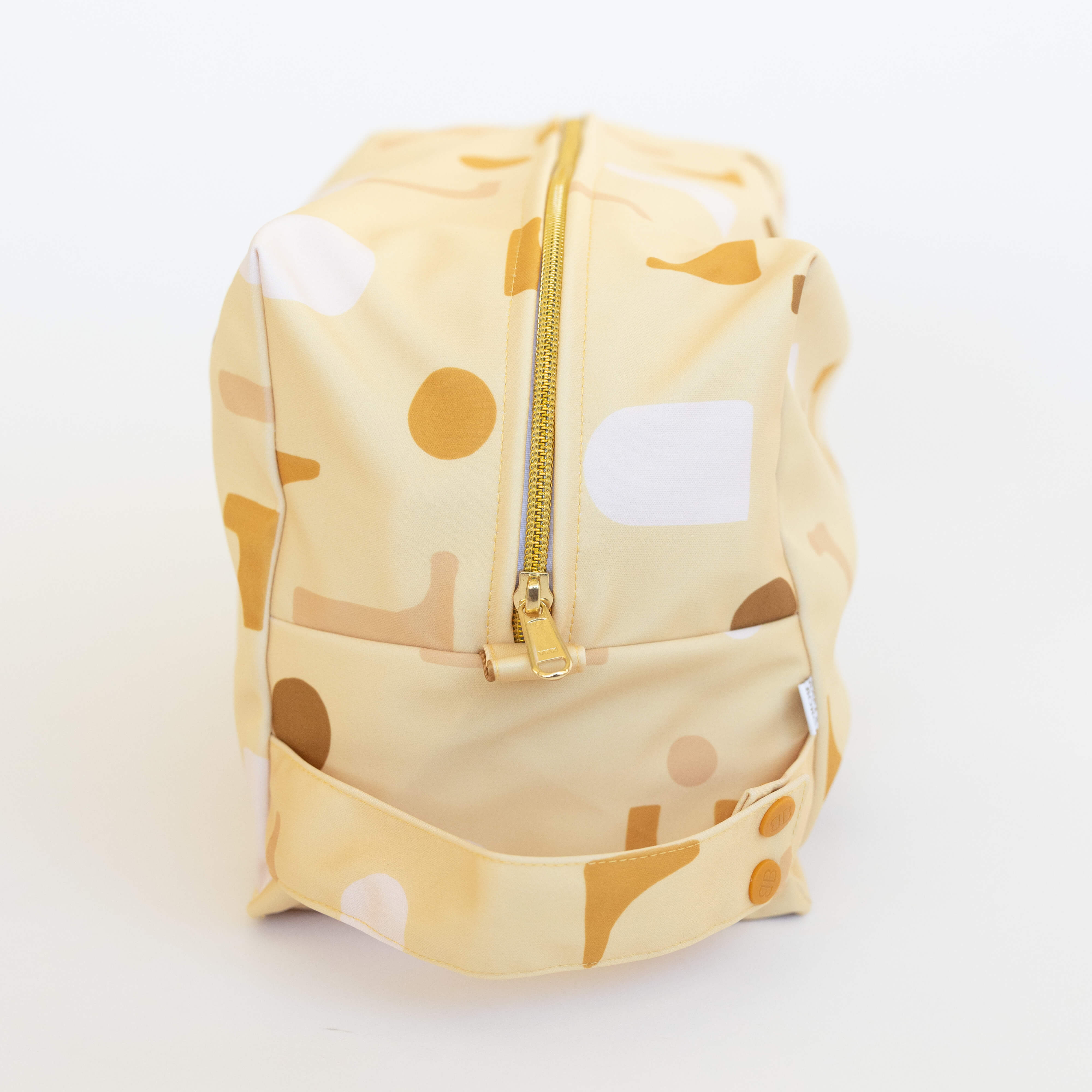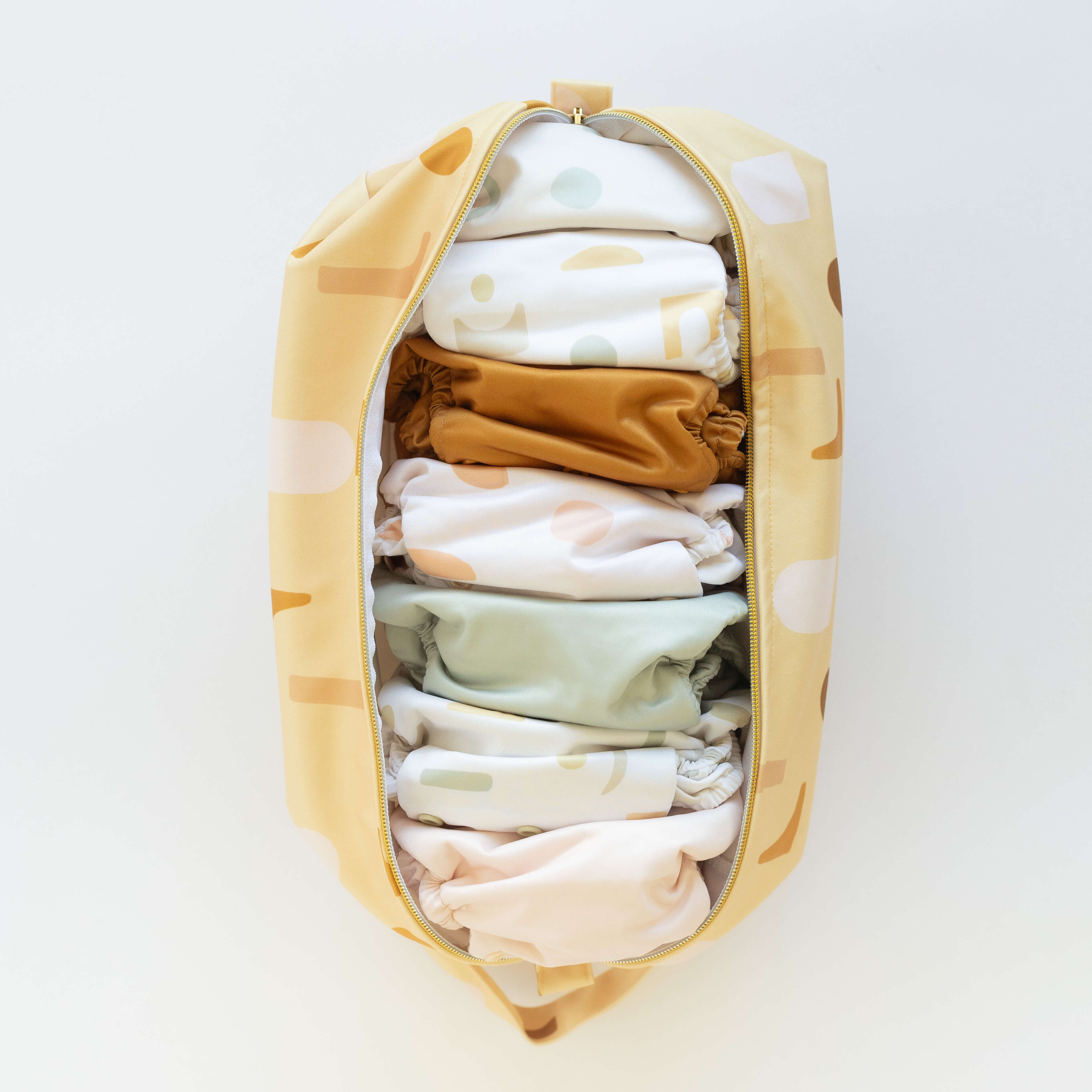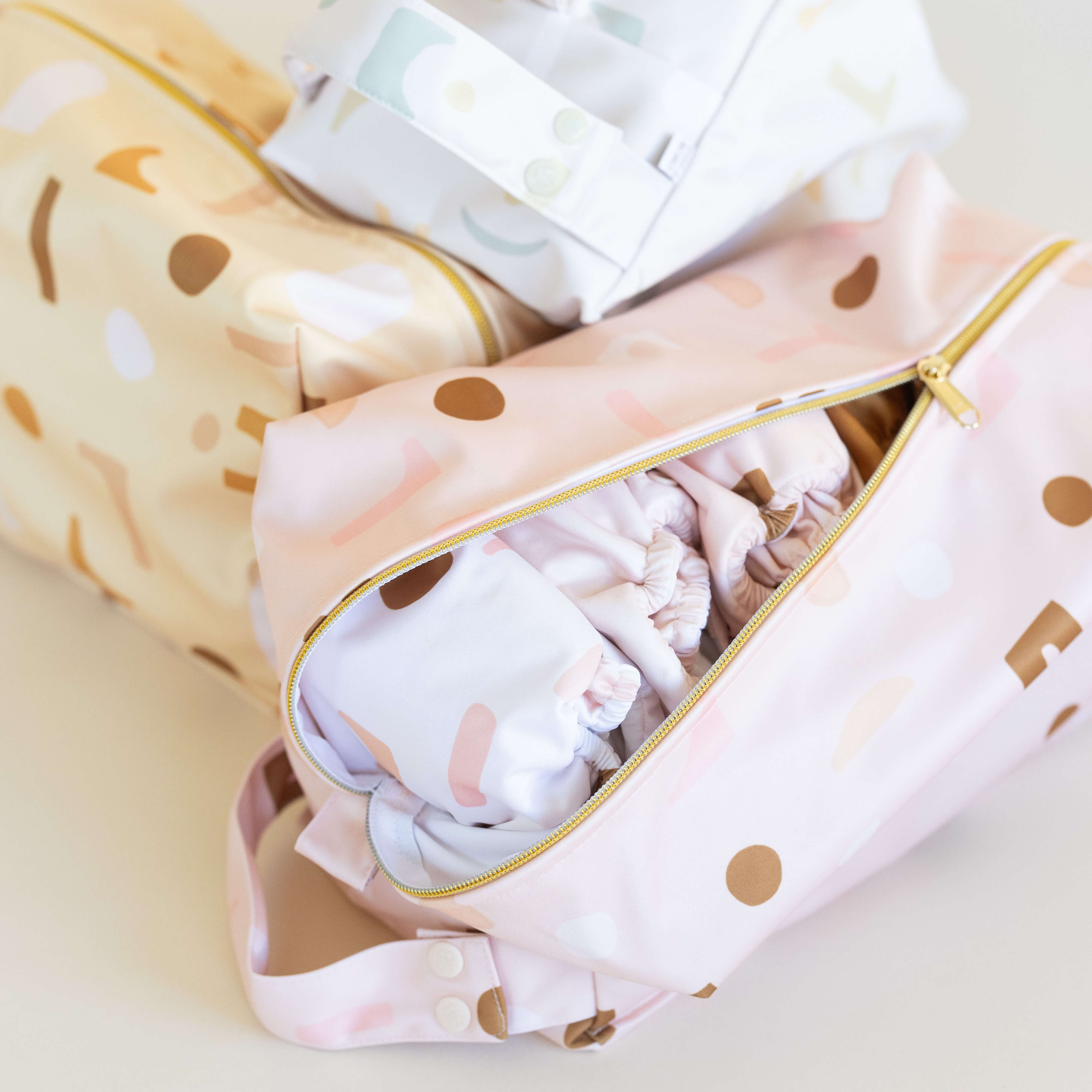 Travel Pod | Apricot Shapes
---
Introducing our Reusable Nappy Pod - the ultimate solution for busy parents seeking organization, convenience, and sustainability in their diapering routine. Expertly designed to keep cloth diapers and baby essentials tidy and easily accessible, this nappy pod is a game-changer for modern families who value practicality and the environment.

The travel pod features a large single opening that is elongated to best fit reusable nappies or nappy pants. Typically the pod is used for traveling, daycare and outings, and can fit a full day worth of nappies (10-12) depending on the insert combination. Also fitting, are reusable wipes and liners, that can be packed neatly in the top of the pod for easy access. Pods are an effective way to pack, as they fit well within the standard suitcase.
Our pods feature recycled post-consumer polyester - salvaged from ocean found plastic – which creates an ideal water resistant storage bag for your reusable items. Each bag features double layered water resistant film. 
Including in the features of the wet bag, is a high-quality zipper that is both chlorine and saltwater friendly. Each bag has a handy wrist strap that can be unsnapped to hang bag on pram or changing table.
We recommend a mix of our water-resistant bags in different sizes, as this allows you to store various items – and helps keep your reusables organised. Head to our Wet Bags to mix it up!
---
---