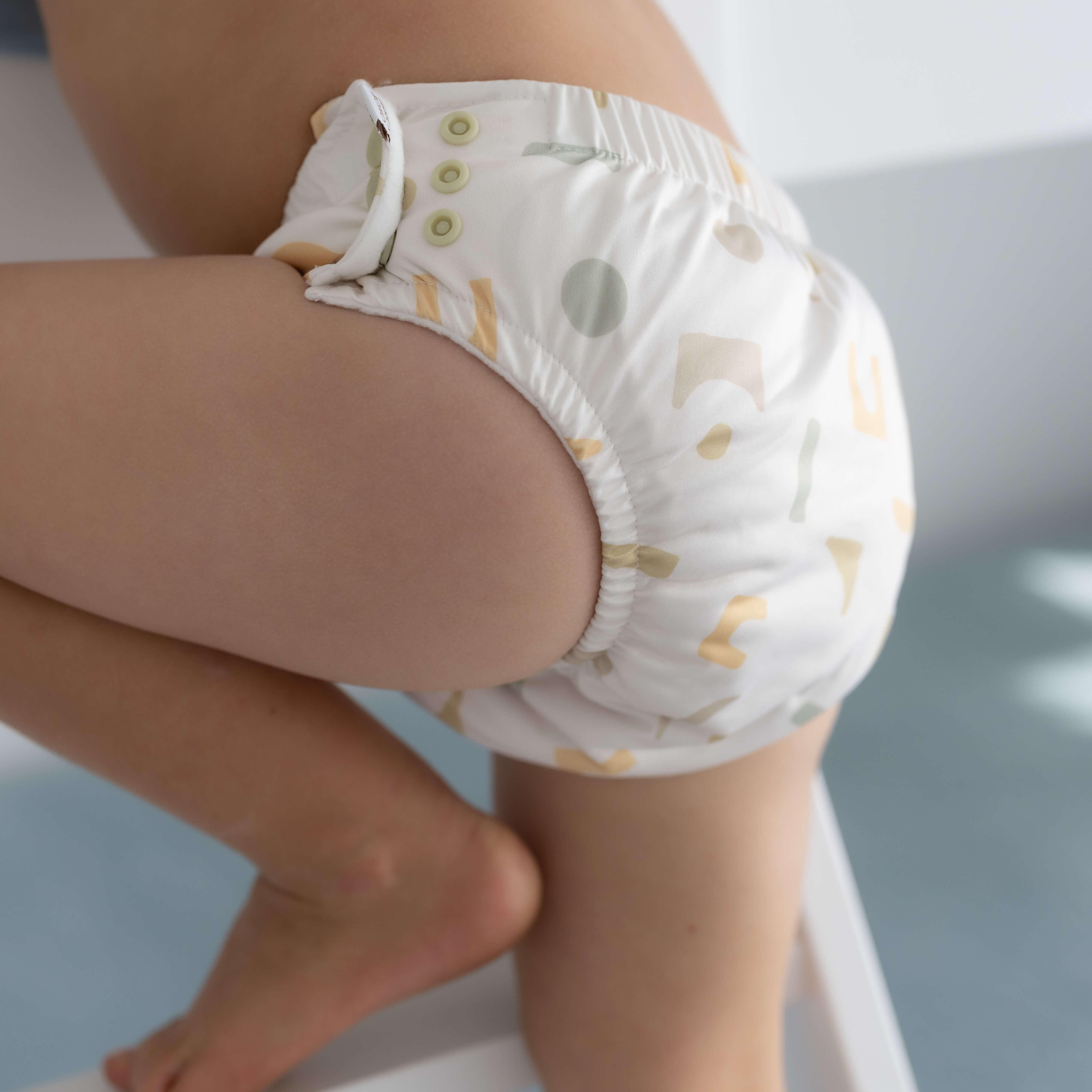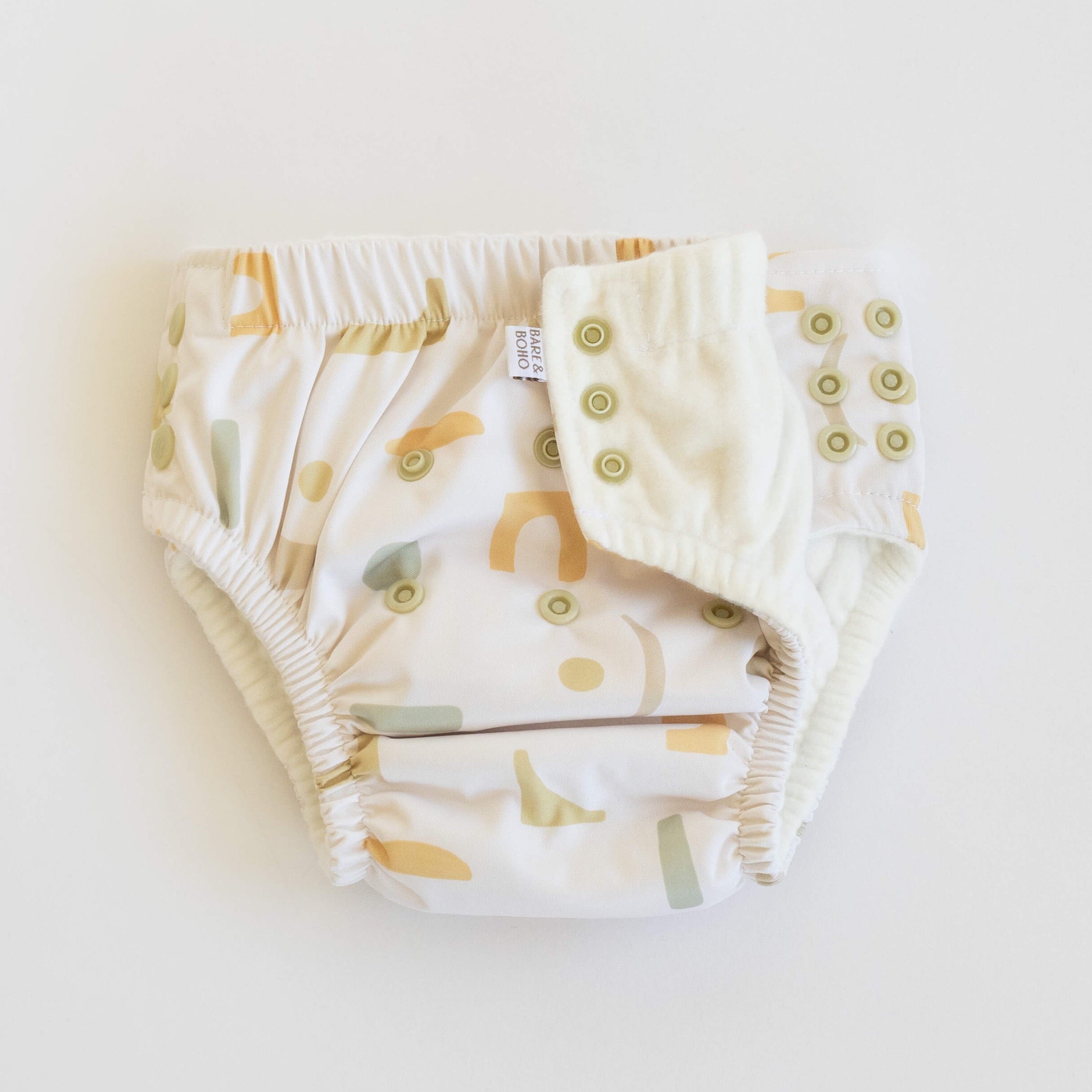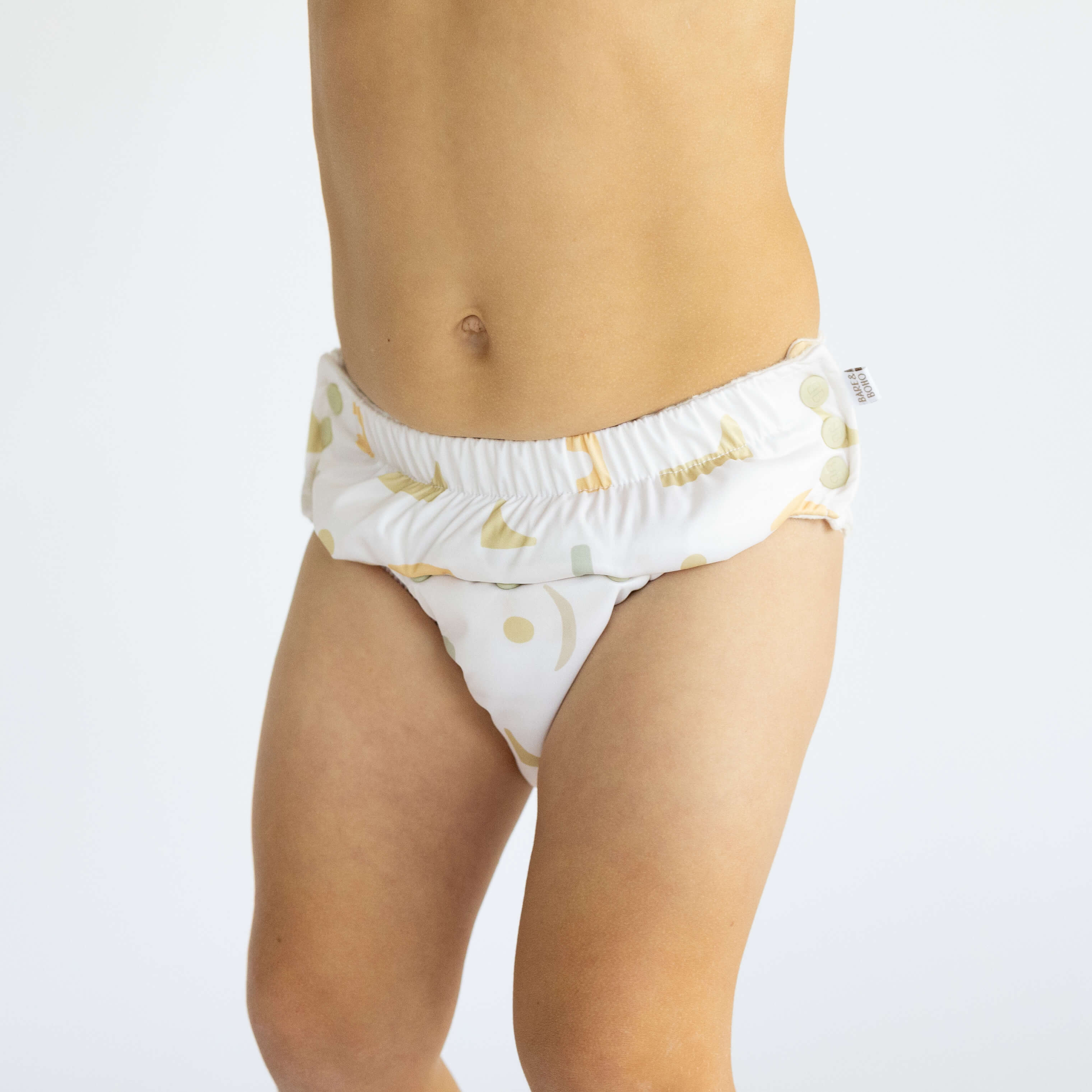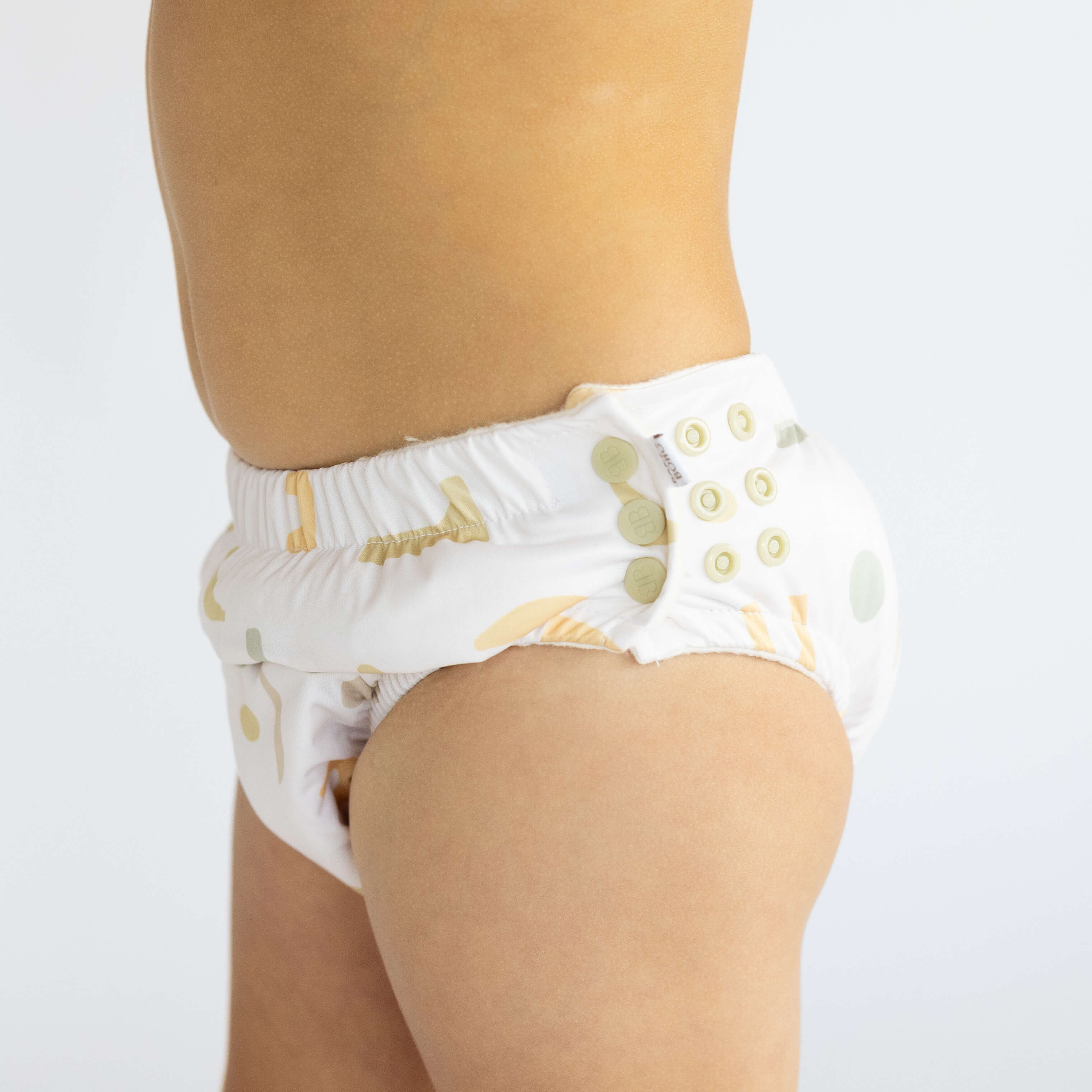 Reusable Pull-Up Training Pants | Fresh Sage
---
Our reusable toilet training undies provide the perfect transition from cloth nappies to underwear. Our reusable and washable training undies are designed to replace the disposable "pull-up" alternatives that are generally integrated into a toddler's life for transitioning to toilet training.
Our training undies help your child understand the concept of an underwear style - just with extra snaps on the side for practicality. They are water resistant and will hold a full soiling and can be worn for hours, either inside or outside the home. The lack of a stay-dry lining means your little one will feel the moisture when they have potentially soiled themselves- which helps in connecting the mind and body and bring awareness to bodily functions.
The snaps featured on the sides, allow for simple removal if soiling has occurred.
Our toilet training undies include a recycled post-consumer polyester outer, featuring designer prints by renowned artists. The lining is comprised of three layers of absorbent bamboo-cotton fleece.
Our training undies feature a flexible wide elastic around the tummy, which sits flat and comfortable against your little one. The side snapping feature, allows you to customise the fit to your child's shape without fear of needing to purchase a new size with each growth spurt.
Designed for weights 10kg+.
Need Smaller? Head to our Toddler reusable Nappy Pants for bubs 5-14kg.

---
---
FAQ
Nappy pants vary to conventional children's underwear as they are designed to cater to leaks and accidents and provide support whilst transitioning from nappies to big-kid-undies.
A great option for night use, lengthy car rides, events and outings. You can use your regular nappy booster as an added extra inside if you need!
When should my child begin using Nappy Pants?

Nappy pants are a helpful step towards full toilet independence when your child is beyond a regular cloth nappy. Each child will be different in their phases of development, only you will be able to assess whether your child has outgrown in size/ need for a nappy
How should Nappy Pants fit?

They are worn as a high cut, full brief and will feel thicker than your average pair of children's undies.

They are not your typical trainer, featuring a wider waist band. Their sturdy padding and outer layer mean that your little one is protected if they leak a surprise. They may need some parental help pulling up when on the snug side, but rest assured, that is to ensure there are no gaps for spills.

They are advised to be snug in the groin where the cotton elastics sit, you do not want gaps.
How do I use Nappy Pants when out of home?

When heading out for the day with a toilet trainer in your midst, simply pop the soiled undies in one our water-resistant WET BAGS until home. These are great for day care, early school, weekends away with the grandparents or long drives.

Once home, place in your laundry hamper/dry-pail until wash day. If heavily soiled, removed solid waste first or opt for a quick hand-rinse and strain before adding to your dry-pail.